Crafting recipes
Jump to navigation
Jump to search
More recipes coming soon.
Regular crafting requests
Regular crafting does not require completing art/writing. You just need the items in your inventory.
Armor and Defense items
Other Items
Filing your crafting request
Follow the instructions at the following link to submit your request.
Special Crafting requests
Special crafting requires art/writing to be completed to complete the crafting request.
Elemental Armor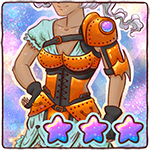 Armor increases your defense when participating in battles. Armor is crafted with an elemental pearl to give you additional defense against an element of your choice.
NOTE: Crafting armor requires drawing art of your character wearing your new armor in addition to having the needed items in your inventory. See Armor guide for details on how to fulfill these requirements.
Elemental Weapons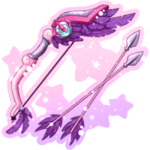 See the Elemental Weapon Guide for recipe and instructions.
Filing your crafting request
Submit your art/writing submission to PaperDemon.com and click the [Add to ARPG Queue] button on your submission. Choose PaperDemon Art RPG > Special Crafting.