How It Works
Jump to navigation
Jump to search
What is an ARPG?
PaperDemon is an online community that hosts creative challenges for artists and writers. These challenges are structured as an Art Role Playing Game (or ARPG for short.) In an ARPG, you create a character that you will use to fulfill art and writing based prompts and questlines. Complete art and writing challenges to earn rewards to keep yourself motivated to create!
How It Works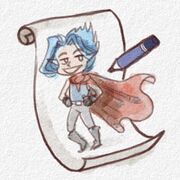 Submit your art or written description of your character and fill out the character sheet above to get started.
Our system is flexible enough to work with your own original characters.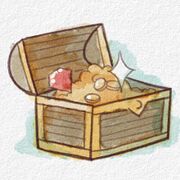 Complete Quests
With each quest, you'll be given a choice of prompts as a jumping off point for your creativity
Our rewards system motivates you to keep adventuring through art and writing. Earn Ability points, loot, and Gold to keep yourself progressing forward.
Unlock more creative challenges as you complete quests. New quest content is added regularly to ensure you have an endless source of inspiration.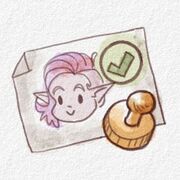 Build Your Story
Submit your art and writing, and our team of friendly moderators will check to make sure that you've met the requirements and give you rewards.
In the mood for a side quest? Submitting art and writing of your characters outside of challenges still earns you ability points.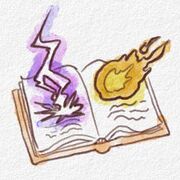 Level Up
Use the Ability points you earn to customize your character's abilities and spells. (Coming soon)
Equip new gear by earning it in challenges or purchasing it with gold in the store.
Features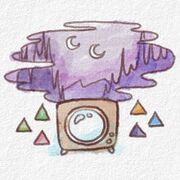 Travel through the portals
Our portal challenges offer new worlds, stories, and events for you to participate in.
Earn special rewards by submitting stories and/or art of your character to the portal challenges.
New worlds for your characters to explore open up frequently so that you always have fresh inspiration.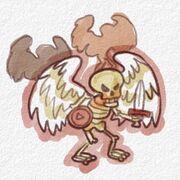 Battle
Fight monsters through art challenges and level up to equip better gear and encounter more challenging battles.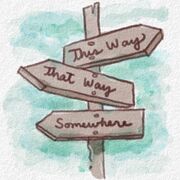 Customize
Build your character's story through the challenges you choose to engage in.
Optimize your character's features, gear, and powers by purchasing items for gold or premium currency in the store. (Coming soon)
Next step
Now that you know how it works, get started by creating your character.